COYOTE STOP 32 oz is a new coyote lure concept in today's industry. COYOTE STOP, well, slows down and stops coyotes where you need them to slow down and work your trap sets.
We all have a lot of coyotes blow past and run by our sets, so frustrating! it happens to us all. Why do the coyotes not stop and work you coyote sets? It could be for many reasons. One main one is what the old wolfers called a coyote not being in the right mood or right frame of mind. The coyote masters of the past understood this and made the effort to....get the coyote in the mood. These wolfers always had skinned carcass up wind of there sets. They also poured buckets of blood, cut up organs into small pieces or used crazy liquids of rotten eggs and rotten fish oils out from their sets to....get the coyote in the right mood. COYOTE STOP does this same thing with out the mess and crazy smells that most land owners do not want stinking up their property.
Why do need COYOTE STOP? Since we as modern trappers don't do what the old coyote wolfer did, COYOTE STOP is cleaner, but just as effective way to set the coyotes mood. What happens to a lot of sets is that the coyote comes in contact with your set, your set hits them out of the blue. It is a small shock to the coyote. Unless the coyote is hunting hard or smells your set from a distance, the coyote is NOT in the right mindset to work the set and a lot of coyotes just move on down the trail.
HOW TO USE COYOTE STOP...... Make your coyote or fox set as normal. Move down the trail, road or feild edge about 6 feet. Sprinkle COYOTE STOP on the ground in the travel way. Repeat on the other side of the set. This allows the coyote to come in contact with COYOTE STOP before reaching your set. This way the coyote gets a chance to get his mind and mood right. The coyote will first slow down, sniff around, scratch around and bite at the soil where COYOTE STOP is at. This will get the in the right frame of mind to work your set. Simple as that!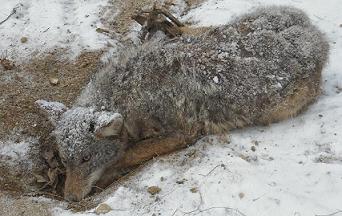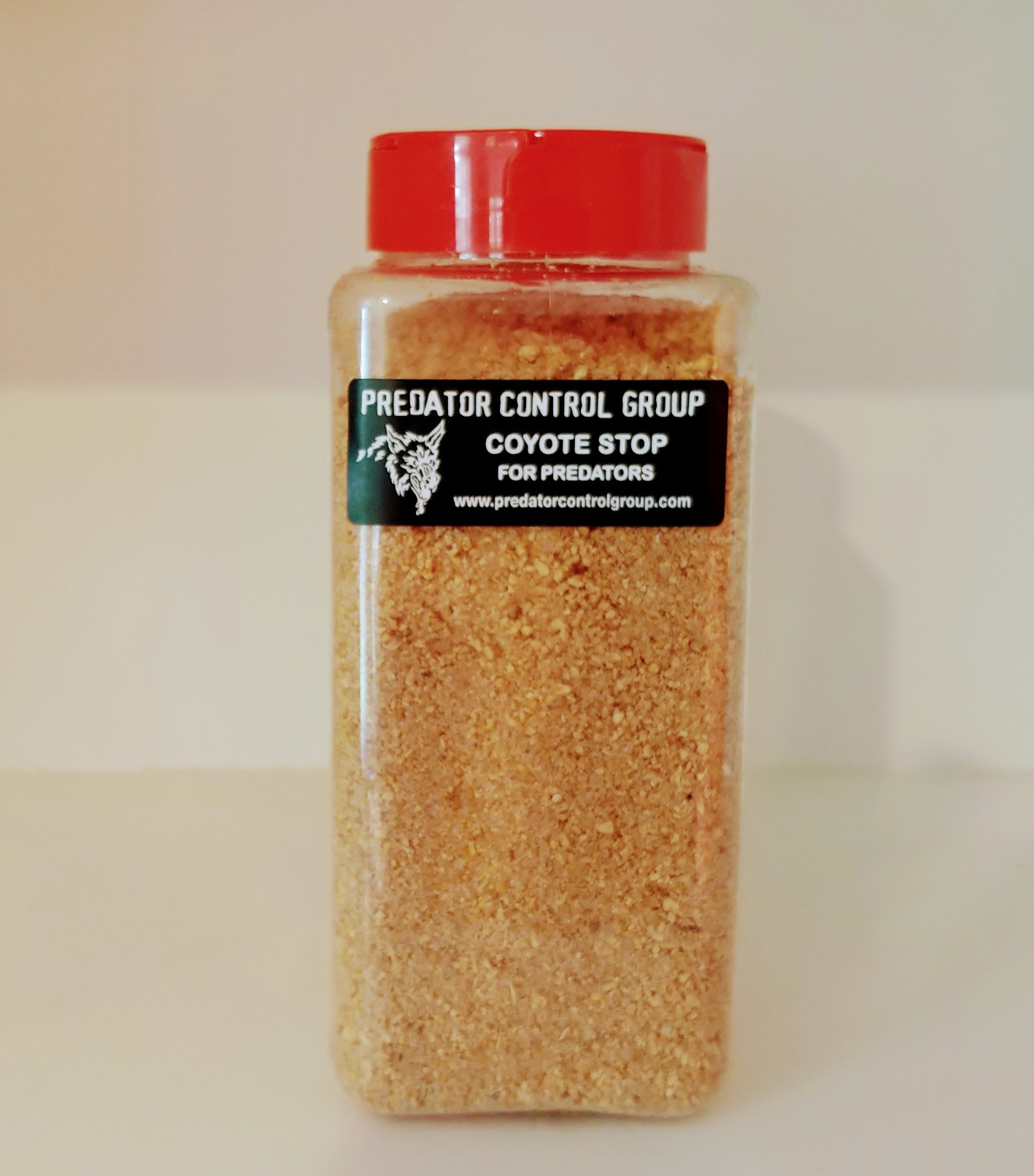 Coyote Stop 32 oz, coyote lure/bait
Product Code: coystop32
Availability: 23
Tags: Coyote Stop 32 oz, coyote lure, coyote bait, trailing scent, how to, best, slow down coyote, predator calling, clint locklear, wolfernation, trapping radio