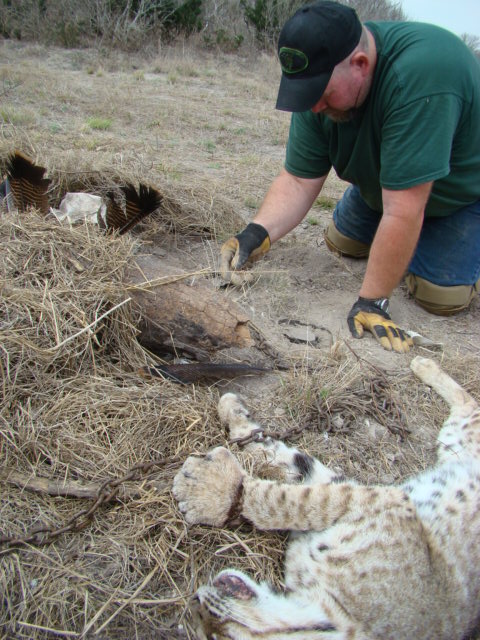 The hot Ticket for rub and projection bobcat trap sets.
Easy to smear on your projection object. Lasts a long time in rain and snow and keeps calling cats for weeks.
Bobcats have to wear Bobcat Rub Lure.

This bobcat lure is for you guys that use rub or projection style sets, and you need the bobcat to rub the lure on his face and shoulders. Bobcat Rub Lure is not a standard bobcat lure. This one is designed to get the bobcat to really want to rub the lure on his face or shoulder. Your job is to make sure your traps are in the right place to catch the cat as he tries.
You can use this lure at normal dirt hole sets and flat sets, but it shines when you use it at walk-though sets and projection sets. Most bobcat lures will not get you the reaction you need at these style sets. Most standard bobcat lures are made to get their attention, they do not make the bobcat want to wear the lure. Bobcat Rub Lure uses three powerful ingredients that bobcats WANT to wear. They are alluring and call out on the wind. We have also made this lure to handle the weather. You will not need to re-lure your sets for 3 weeks. It laughs at rain and will still do what you want it to do after a heavy rain or snow fall. A lot of lure makers have a "rub lure". Most of the time this is pure marketing, because a good rub lure is expensive to make, and most other rub lures I have smelled will leave you wanting and missing bobcats out on your trap line.
Comes in 2 oz bottles only
Get the best rub or projection lure you can buy, add Bobcat Rub Lure to your cart and start catching more bobcats.
Bobcat Rub Lure
Product Code: rubcat
Availability: 41
Tags: bobcat rub lure, bobcat lure